Does your furry family member need a little extra something-something to help them relax?
We've got you covered! Our pet line was created for just that! We made sure to only use high quality CBD from seed to shelf in paw-tastic flavors to make sure your pet has a soothed body, peaceful mind, and restful night's sleep! Whether it's a pup, kitty, or any other tail-wagger, our pet CBD line is perfect for your furry family member!
Let's answer some paw-pular pet-parent questions!
Can my dog or cat take CBD?
Absolutely! Dogs and cats can both benefit from taking CBD. Studies have shown that CBD can help reduce anxiety and pain in animals. For example, this study from Cornell University found that CBD was effective in reducing pain and improving mobility in arthritic dogs.
So if you're wondering if your furry best friend can take CBD, the answer is a big 'woof' and 'meow' yes!
Why give my pet CBD?
Our four-legged friends need TLC just like us! That's why we're here to help them feel soothed in body, peaceful in mind, and rested and restored at night. CBD can help alleviate joint pain & inflammation, reduce digestive issues, and help with stress, separation anxiety and loss. Plus, it may even help with those restless nights, so your furry pal can get the restorative sleep they need. Let's give our pet pals the care they deserve and help them feel like their old, happy selves again!
How much CBD can I give my pet?
Got a pup or kitty that needs some CBD love? Not sure how much you should give them? Don't worry, we got you covered! Our Verde Collection dosing chart is here to help you figure out just the right amount for your furry friend. But remember, everybody's different, so feel free to play around and find what works best for your pet. We recommend starting low and increasing gradually in the morning and night.
Now let's get dosing!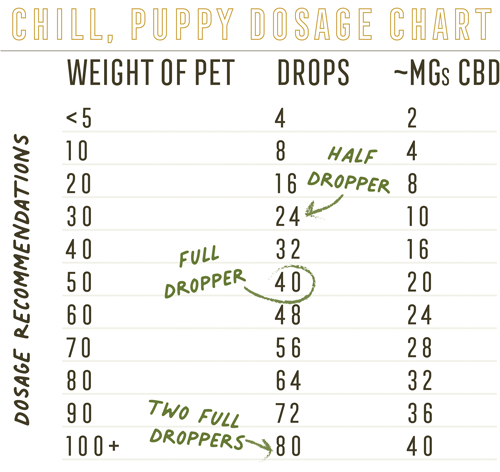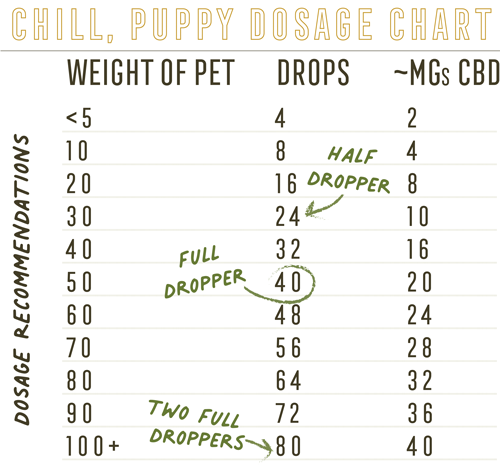 ---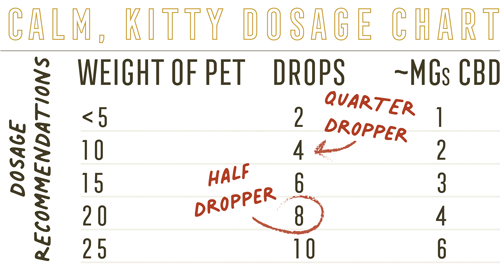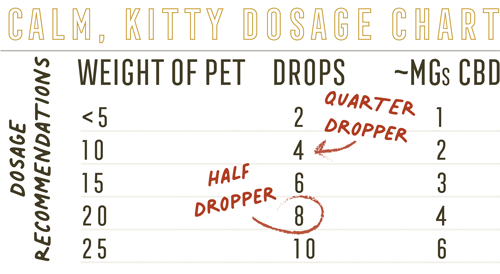 How do I give my pet CBD?
Make sure you give your furry friend the perfect dose of our pet tincture – and the best way to do it is by adding it to their food or treats! Our pet tinctures come with a graduated dropper, so you can easily measure out the right amount and keep your pup safe if you ever need to give it to them orally. Let's make sure your precious pup gets the right dose of pet tincture – it's what they deserve!