Your fur-babies deserve a soothed body, peaceful mind, and restful night's sleep!
Our pets are a dynamic and beautiful part of our everyday life and family. So, when designing a pet line for those tail waggin' family members we made sure that their needs are met with the same organic and high-grade quality CBD from seed to shelf—just in pet approved paw-tastic flavors!
Let's answer some paw-pular questions!
Can my dog or cat take CBD?
Why yes, yes they can and just like you and me our pets have an endocannabinoid system and receptors to receive CBD.
Why give my pet CBD?
Soothed Body. Peaceful Mind. Rest and Restore.
Let's not forget that our little or big friends have personal needs that need to be met as well, just like us.
Soothed Body—Oh, we never like to think about our pet's chins turning white, and ailments setting in as they age, but alas it happens. CBD may help alleviate those achy joints, arthritic inflammation, and may reduce digestive issues & bowel movements. It's so nice to do what we can to help our furballs feel like their old selves again!
Peaceful Mind—Our little ones may need help to handle their emotional state of mind. Perhaps they are experiencing stress, separation anxiety, or even loss. CBD may help with soothing their woes, reducing their stress, introducing a state of comfort and peace.
Rest and Restore—the number one thing we all need a little more of in this fast paced world is rest. From cattle herding pups, to window basking cats, to city striding dogs we all can use a little aid with a good night's. A restorative night helps restore the whole-body!
Sleep aid is a top mainstream reason why CBD has been so sought after for humans and pets!
How much CBD can I give my pet?
This is the number one question, and we have below a helpful Verde Collection dosing chart, but please, use your personal discernment and experiment a little to see what best fits your pet's needs. We always recommend starting low and going slow. We suggest splitting up the dosage to morning and night.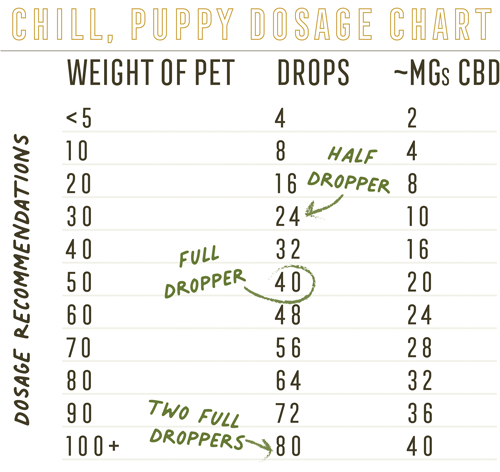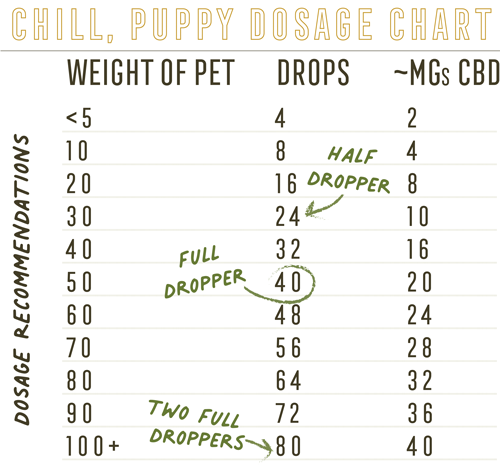 ---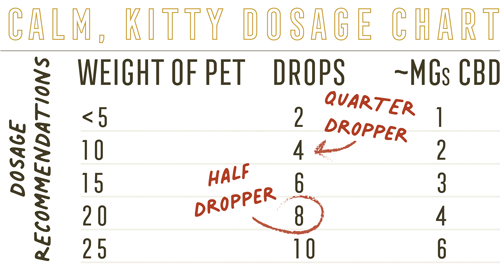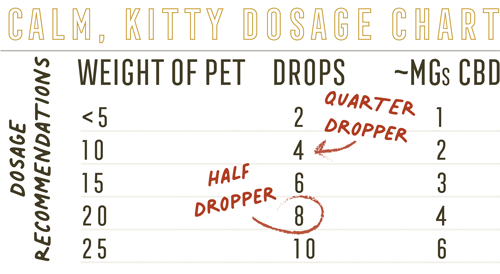 How do I give my pet CBD?
We suggest putting the proper dose directly in their food or on their favorite pup treat! This is how our pets like it best!
Don't worry, our pet tinctures come with a plastic graduated dropper for proper dosing needs, and safety in case you need to use it orally.