Skincare Routine & a Healthy Glow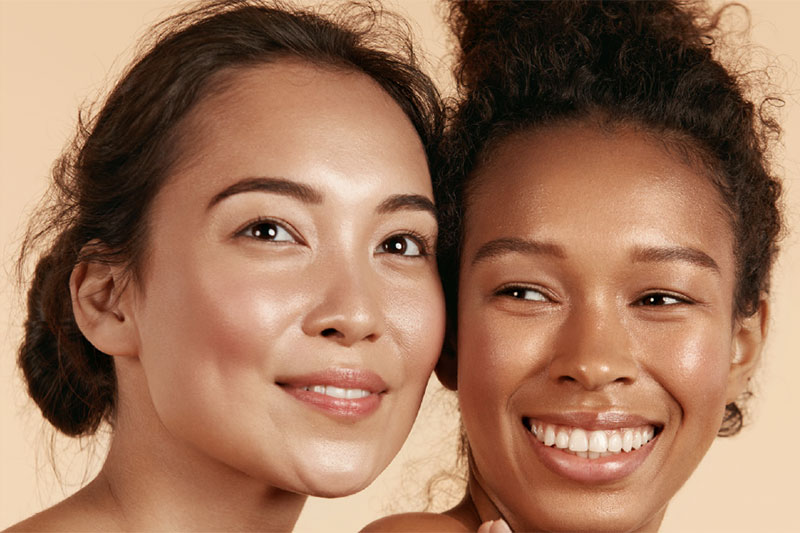 Why You Should Add CBD to Your Skincare Routine for a Healthy Glow
No matter how old you are, keeping a youthful appearance for as long as possible is something we all strive for. When it comes to skincare, it may seem like you need a beauty degree to understand the ins-and-outs of keeping your skin in great shape. But what it actually comes down to is identifying your skin type, and choosing products that do all the work for you! If you're looking for ways to upgrade your beauty routine, or enhance the visibility of your skin, it's time to consider using CBD-powered products. CBD within the skincare industry is becoming a top trend due to its healing properties. Let's look at the many benefits of CBD for the skin:
Contains Anti-Inflammatory Properties
Inflammation within the body can lead to several conditions that cause discomfort, embarrassment, and frustration. When you apply skincare products to your face that contain harmful ingredients like parabens, artificial fragrances, phthalates, and other chemicals, you may suffer from painful reactions. Our skin absorbs up to 60% of the products we apply, so it's crucial that you only use high-quality, safe formulas to avoid inflammation. CBD is known for its anti-inflammatory and antioxidant benefits that treat skin concerns. When applied to the skin, CBD skincare products can calm the area and prevent free radical damage.
Reduces Signs of Aging
Even though you can't reverse signs of aging, you can take steps to prevent the development of fine lines and wrinkles. As you grow older, your skin also starts to show signs of aging like dullness, discoloration, and sagginess. To keep your skin in prime condition, you may search for skincare products that include anti-aging ingredients, such as hyaluronic acid. You can also consider looking for CBD oil, because it does a great job at keeping your skin healthy and hydrated. The antioxidant content allows the products to reduce premature aging. It contains two fatty acids, omega-3 and omega-6, as well as Vitamins A, E, and C which stimulate the production of collagen and elastin, while also preventing water loss to keep your skin supple. CBD is very gentle on the skin, and safe for all skin types. Keep your skin radiant and youthful by adding CBD to your skincare collection!
Alleviates Dry Skin
If you deal with dry, flaky skin, you are not alone. Majority of people deal with symptoms that stem from skin conditions such as eczema, psoriasis, and dermatitis. When you're searching for products to remedy the discomfort, you want to use something that provides moisture and nutrients to rebuild torn, itchy skin. CBD can nourish and moisturize your skin, and relieve dryness and inflammation. Since CBD has a strong relationship with the endocannabinoid system, research suggests that it directly affects the way our body handles inflammation. It treats existing inflammation while also preventing new irritation from forming.
Combats Acne
Nobody likes waking up with a face full of blemishes. Whether you're 15 or 35, pimples can turn a great day into a bad one with one simple look in the mirror. Enter in CBD-powered skincare, which can combat those unwanted acne breakouts! Acne is typically caused by dirt, debris, sweat, and a collection of dead skin cells that accumulate, leading to clogged pores. Bacteria begins to multiply, leading to inflammation and redness on the skin. CBD contains properties that inhibit oil production and targets problem-causing cells.
Welcome to our skincare brand—Prazamana
It's all in a name: 'Prazamana' means to heal and soothe. With that philosophy in mind, we bring forth a line of plant-based skincare products and oils to balance, hydrate, and nourish your skin. We believe in the ritual of daily self-care that unfolds personal joy. We have carefully curated natural elements to create a luxurious line made of the finest organic and beneficial ingredients. Learn more about Prazamana.
Earthbound Luxury you can see & feel!