Q +A | Holistic Nursing with Lorissa AgroRay RN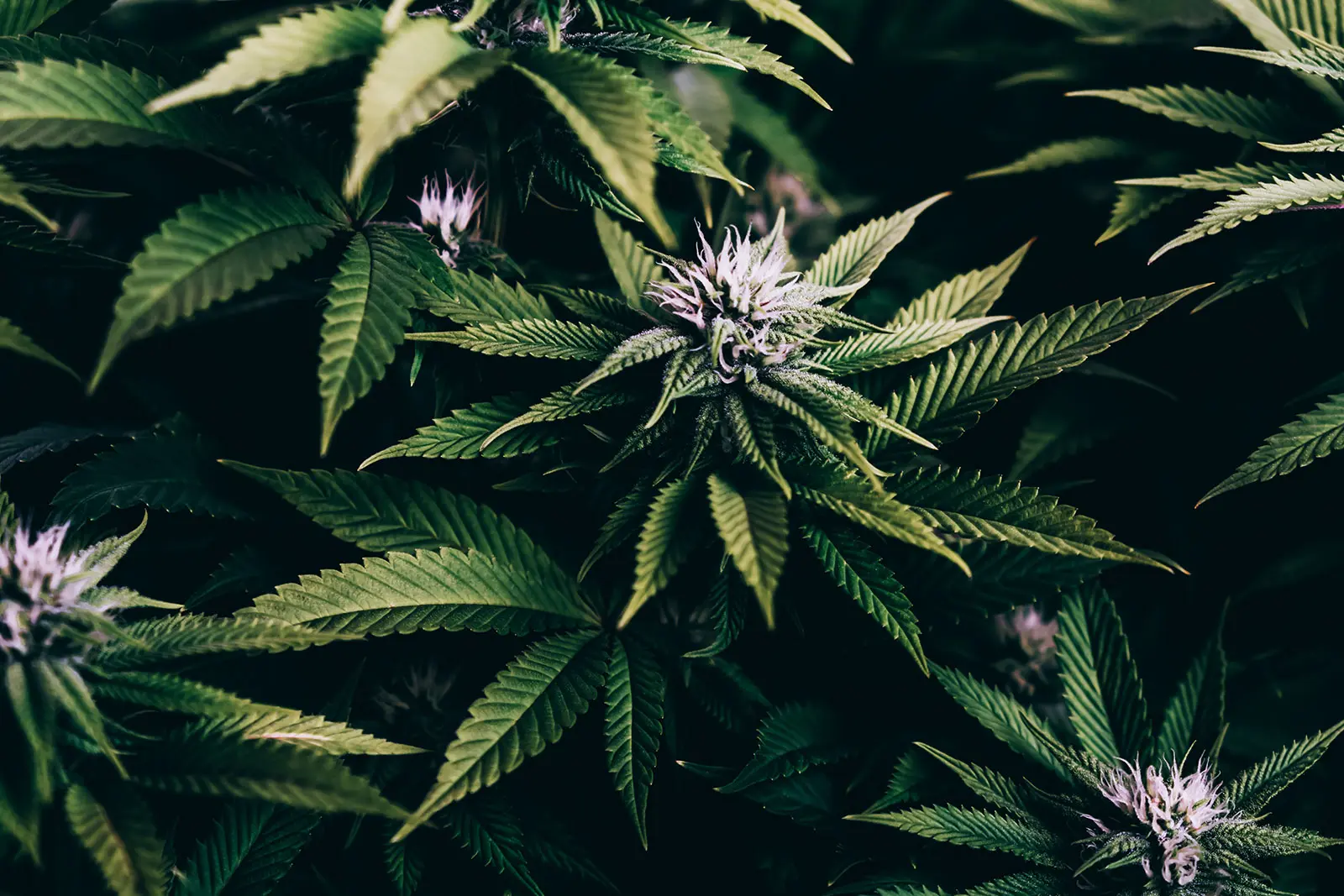 Topic: Holistic Nursing
We are honored to welcome a vibrant woman who has walked both paths of traditional and holistic healing and who is here to offer us her fresh perspective on a unique fusion of healthcare modalities. Lorissa is one bridging the gap in our local communities between medical paradigms to help guide others on their personal healing journeys.
Today we have the opportunity to take a deeper look into why Lorissa became a holistic nurse, and why she believes we need more holistic-minded healthcare workers in the world!
Welcome Lorissa to the Hemp + Heart Journal!
---
Q: Can you help define what a holistic nurse is to our community?
A: Absolutely! By definition holistic nursing is 'the practice of healing the whole person.' Typically holistic nurses have layered traditional nursing training with alternative healing modalities including energy work, herbalism, acupuncture, nutrition therapy & more. Holistic nurses are less inclined to focus solely on a list of diagnoses, symptoms and drugs, but rather see the human in front of them as a collection of stories, habits, imprints & values. A holistic nurse's aim is to empower their patients to access their own innate healing while focusing on holistic measures as a means to wellness: healthy nutrition, regular movement, analyzing and updating thoughts & beliefs, engaging on a path of spirituality & more! Holistic nurses work in a variety of settings from clinics to bedside hospital care to alternative healing facilities and beyond. A holistic nurse honors her patients' wholeness which includes mind, body & spirit, while following the tenant that everything and everyone can be healed when using a holistic approach.
Q: Why did you become a holistic nurse?
A: I've always been interested in natural means of healing. I became a nurse with the vision of utilizing my gifts as a healer. Unfortunately, the stark truth is that the western medicine model generally doesn't facilitate or foster nurses to utilize holistic interventions. Big Pharma is solidly at the center of the disease care model. While medications have their proper place, working as a glorified waitress doling out pills all day was crushing for my spirit. Chasing never ending call lights and using band-aid medicine only to readmit the same patients time and time again was the deal breaker for me. As I left bedside hospital nursing and dove into my options as a holistic healer I realized that this is the sort of career made for an entrepreneur. There really are very few if any official job listings for holistic nurses! I spent the following years creating a career that now feels balanced and nourishing. I often call myself a 'bridge' as my unique skill set is understanding both western and holistic medicine intimately and therefore bridging the two for patients.
Q: What does the daily practice of a holistic nurse look like?
A: My day to day work is very much a layering of healing, a blending of worlds. These days holistic healing has become an everyday act more than a separation of work and life for me. Interactions with friends, family or patients are an ordinary opportunity to infuse healing wisdom. I work as an herbalist at a local school and also as a nurse at a community health & urgent care clinic. My aim is to bring healing to everyone I encounter. Often this can be as simple as holding nonjudgmental space for someone to be who they are authentically -pain & suffering included. Other times this is creating a wellness plan that focuses on nutrition, herbal remedies and lifestyle modification.
Q: Why does the world need more holistic nurses?
A: The demand for all kinds of healers will increase as the world continues to evolve and people are increasingly disillusioned by western medicine's offerings. Holistic nursing focuses equally on a triad of prevention, treatment and recovery. Exercise plans, healthy diets & supplements have all become very mainstream as people are realizing that the trajectory of their personal health and wellness is in their own hands. Gone are the days where patients sit idly by for a man in a white lab coat to dictate to them their future. Roles are reversing as patients become educated and empowered. As the world wakes up to the limitations of the disease care model of medicine there is a huge demand for alternative answers. Hormone health, sleep therapy, plant medicine & personalized microbiome plans are the wave of the future.
**Don't miss the opportunity to be the wave of the future – the world is awaiting for your holistic skill set.
---
Thank you, Lorissa for your first Q+A with us and we cannot wait to learn more about your journey and to share with our community future Q + A sessions with you!
Xx
---
Related Topic Products:
Tinctures (Drops): 1200mg Natural | 1200mg Wild Orange | 2500mg Mint
Topicals: Relief Body Stick | Restore Body Oil
Shop FoCo Organics CBD Products now & Align with Us and get up to 40% off every order!
---
Our Organic Promise to You
"We promise you a final product that has no pesticides, no herbicides, no GMOs, no chemical and harmful fertilizers, hand harvested, carefully selected organic ingredients, third-party tested, traceability from seed to shelf, and grown in organic rich living soil out in the full spectrum Colorado sunshine."
---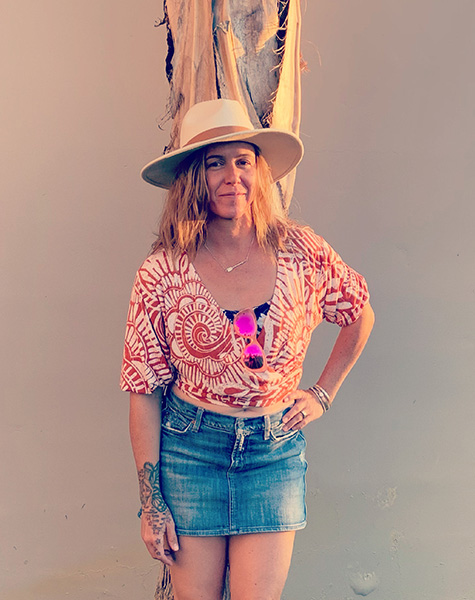 Written by: Lorissa AgroRay RN
Lorissa's journey into the world of the Healing Arts began as a critical care Registered Nurse at a local hospital. While she can appreciate the values of traditional bedside care, she quickly realized that her healing gifts would best be utilized in a more holistic atmosphere. She has since layered her nursing training with Healing Touch, Holistic Nutrition & Herbalism certifications resulting in a unique fusion of healthcare modalities.
Lorissa works as a bridge between medical paradigms which allows her a modern-witchy perspective that unites & heals on so many levels. Her style of patient care centers on the human in front of her, rather than merely diagnoses. She assists individuals on their healing journey by reflecting & activating their own innate healing wisdom. These days you can find Lorissa working as a bilingual urgent care nurse, tending to her blossoming urban garden, and cuddling the most adorable rescued senior chihuahuas.
My mantra: "If you never start, you never get there."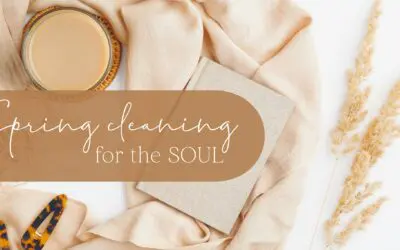 Home / Hemp + Heart Journal / Hello Monday Blog / »It's that time of year again! Spring is here...