Health Benefits of CBD for Women
Herbal therapies are one of the most effective ways to combat health issues. CBD can tackle signs of inflammation and curb exaggerated immune responses. If you're looking for an herbal supplement suitable for women, CBD is a great choice. It alleviates chronic pain, relieves inflammation, and may slow down the signs of PMS. Also, you can use CBD supplements to improve your lifestyle and induce wholesome wellness. Try out the versatile ways of administration like skincare and tincture form to achieve a state of health.
Here are some of the best ways CBD can enhance the health of all the women out there.
1. May Control Inflammation
Are you prone to signs of inflammation like redness and pain? Inflammatory changes are the first indicator of health issues and will likely turn into chronic ones without attention. Some common and chronic inflammatory disorders prevalent amongst the female population are arthritis, atherosclerosis, and cardiac disorders. Such health issues may affect your daily life and lead to long-term pain.
With CBD supplements, you can achieve significant relief from these symptoms. Cannabidiol interacts with the cannabinoid receptors in your body and might control the release of inflammatory cytokines. Further, it prevents the accumulation of free radicals in your vital organs and curbs oxidative damage.
2. Controls Premenstrual Syndrome
Most women experience the daunting symptoms of PMS right before the menstrual cycle. Also, the PMS cycle can continue until your period arrives and linger for days after it is seemingly over. This syndrome can lead to excessive cramping, bloating, nausea, and mood swings. Some women may go through psychological issues like depressive thoughts and restlessness too. You can control the symptoms of PMS using cannabidiol supplements.
CBD interacts with the Endocannabinoid System (ECS) in the body and can significantly reduce PMS symptoms. Along with this, the phytocannabinoid increases the release of serotonin and transforms your mood into a happier one.
3. Can Alleviate Pain
Painful sensations in the body can be pretty disturbing and affect your productivity throughout the day. Pain may be acute or chronic depending upon the duration as well as cause. Chronic pain can stem from fibromyalgia, multiple sclerosis, and neuropathies. Trying cannabidiol supplements can help relieve mild to moderate pains very quickly since CBD interacts with the anandamide receptors in the body and can reduce pain perception. Along with this, it relieves premenstrual pain and lower abdominal discomfort.
4. Can Curb Anxiety
Out of all the anxiety patients worldwide, around 63% belong to the female population. The reason behind such a drastic number of females suffering from anxiety may be the constant hormonal surges. Women experience considerable shifts in hormonal levels due to the menstrual cycle. Further, such changes contribute to mood swings, restlessness, and anxiety. Also, the anxiety issues may be due to an underlying clinical condition.
You can use herbal supplements like CBD to control anxiety attacks. CBD can regulate the activity of your brain neurons and reduce the rate of neuronal firing. All these effects contribute to a reduction in anxiety attacks and panic issues.
5. May Prevent Acne
Do you experience acne breakouts and related bumps way more than usual? Hormonal imbalances can trigger acne issues and associated skin troubles. Also, the exaggerated inflammatory processes may contribute to the increased incidence of acne. Environmental factors like dust and pollen clog your skin pores and initiate an inflammatory reaction. Further, the bacterial reservoir of your skin cells replicates at a faster rate than average. Such effects lead to acne bumps.
With a CBD skincare regime, you can achieve relief from acne issues. CBD acts on the clogged skin pores and cleanses the pores. Along with this, it reduces the inflammatory reactions in your skin cells. All these effects minimize the occurrence of acne amongst the female population.
6. May Control Mood Issues
Mood disorders are yet another common psychiatric disorder that haunts the lives of women. Constant mood swings and related conditions might affect your mental state and induce fatigue. Also, it leads to symptoms like depression, constant sorrow, and loss of interest in daily life. CBD supplements can boost your mood and control psychological issues. Cannabidiol interacts with the 5HTA1 receptors in the body and increases the production of serotonin. As the levels of serotonin increase, your mood tends to become stable and happier than before.
7. Anti-Aging Effects
Aging is an inevitable phenomenon and alters the functions of your vital organs. Also, age-related changes affect the quality of your skin and degrade the detoxification process. Some symptoms of aging on your skin are wrinkles, fine lines, and blemishes. In such cases, CBD skin care, anti-aging products, and CBD oil act on the brain receptors and promote the elasticity of your facial musculature. Along with this, it may unclog the skin pores and hydrate your skin for a prolonged duration.
Holistic supplements are excellent natural therapy options. One such herbal supplement that enhances the functions of every vital organ is CBD. It interacts with the brain receptors like anandamide, serotonergic, and cannabinoid receptors. Also, phytocannabinoids can reduce the premenstrual symptoms that can affect daily life. Long-term CBD therapy can curb painful sensations, control inflammation, and reduce anxiety. In addition to CBD oil, CBD skincare products can help control acne and prevent the signs of aging. CBD could very well be the supplement you have been searching for if you are ready to improve your overall health and lifestyle.
---
Related Products: Natural 1200mg CBD Tincture , Wild Orange 1200mg CBD Tincture
Shop FoCo Organics CBD Products now & Align with Us and get up to 40% off every order!
---
Our Organic Promise to You
"We promise you a final product that has no pesticides, no herbicides, no GMOs, no chemical and harmful fertilizers, hand harvested, carefully selected organic ingredients, third-party tested, traceability from seed to shelf, and grown in organic rich living soil out in the full spectrum Colorado sunshine."
Written by: Laura Oswald
Holistic Health Practitioner & Certified Holistic Nutritionist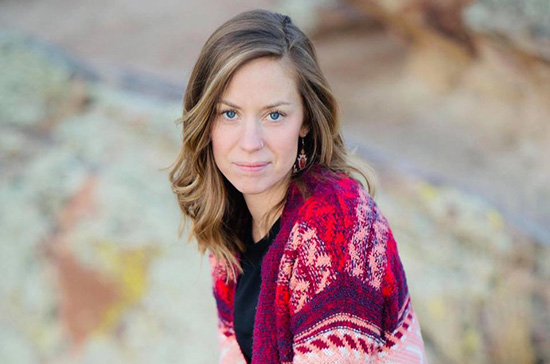 Laura is part of the Fort Collins community, a mama of two, and an avid advocate for holistic well-being! We are proud to have her as part of our FoCo Organics family.
"I envision a world where all people live in deep connection and harmony with themselves, their communities, and the Earth as they honor the rhythms, rituals, and rites of passage that guide them on their own journey through life." – Laura Oswald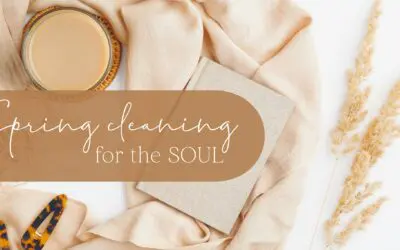 Home / Hemp + Heart Journal / Hello Monday Blog / »It's that time of year again! Spring is here...