CBD For Dogs: 5 Frequently Asked Questions
CBD has become quite popular in treating various health issues in humans. But did you know that it can also provide health-boosting benefits to your dogs–especially those who suffer from chronic illnesses? Here's what you need to know about CBD and how it can help increase the health and wellness of your beloved pooch.
What is CBD?
CBD, also known as Cannabidiol, is one of many compounds found in the cannabis or hemp plant. THC (tetrahydrocannabinol) can also be found in cannabis. When people think of cannabis, they think of marijuana and the "high" that can come from ingesting it. While this can happen, it's essential to understand that the THC compound, not the CBD compound, is responsible for creating that sensation. Unlike THC, CBD is not a psychoactive stimulus. Instead, it can give your dog a calming feeling while providing pain-relieving sensations without harming them with potential intoxicating effects. In a nutshell, CBD is a safe and effective, non-addictive therapeutic substance.
Is CBD oil safe for my dog?
While you should never give your dog marijuana with THC, hemp CBD comes from cannabis Sativa, which is completely different from cannabis indica. This product contains the THC that creates a "body buzz." Hemp products for dogs contain less than 0.3 percent THC, so it is not psychoactive. CBD oil is made especially for dogs, will not contain any harmful added ingredients, and is formulated to appropriate dosing levels. CBD does not pose a risk of addiction and generally has no side effects. It is safe for most dogs in the proper doses and with the right products. However, you should consult with your veterinarian if you are concerned and have more questions.
How does CBD help your dog?
CBD stimulates the endocannabinoid system, which is a group of receptors throughout the body–and the benefits are numerous. There are two types of receptors (CB1 and CB2) located throughout the body.
CBD has been known to:
Relieve inflammation
Alleviate chronic pain (body aches, joint pain)
Reduce the viability of tumor cells
Aid with treating side-effects of cancer
Promote cardiovascular health
Protect the nervous system
Minimize symptoms of anxiety and depression
Manage appetite loss and digestive problems
Calm skin irritations
Reduce the severity of seizures
How long does CBD oil take to start working?
Each pet is different, so their reaction times may vary. Usually, you should see a change within 10-15 minutes, although some take 15-30 minutes. If you don't see a difference within a half-hour, give them another CBD oil dose. Remember: your pet cannot overdose, and you may need to tweak it to find the right amount of CBD oil for your specific dog or cat.
What is the dosage for CBD tinctures?
We recommend starting with 1-5 MG per 10 lbs of pet weight every 8-12 hours. Make sure to shake the tinctures well before each use. To fill the dropper, simply squeeze and release inside of the oil until it is mostly full (.75 – 1 ml). You can administer the oil directly into the mouth, under their lip, onto the gums, or you can mix it into food. Each dog reacts differently to CBD, so your small dog may need two droppers of CBD while your large dog may only need one. We recommend starting with one dose and waiting 20 minutes to gauge their reaction before administering a second dose. Remember, you cannot overdose on CBD oil.
Lastly, we want to mention that a pet owner's choice of CBD product will affect the dose and desired outcome. A CBD tincture that is 100% pure hemp oil will result in fast-acting benefits. Our quality CBD products are very effective depending on your furry friend's needs. Always follow the dosage instructions and closely monitor how your dog reacts. Based on your dog's response, you can increase or decrease the CBD oil dosage to fit your needs. If you ever have more questions, we are here to answer them!
---
Pet Tinctures (Drops) : Calm, Kitty, 300mg and Chill, Puppy 600mg
Shop FoCo Organics or Grass Paws CBD Products now & Align with Us and get up to 40% off every order!
---
Our Organic Promise to You
"We promise you a final product that has no pesticides, no herbicides, no GMOs, no chemical and harmful fertilizers, hand harvested, carefully selected organic ingredients, third-party tested, traceability from seed to shelf, and grown in organic rich living soil out in the full spectrum Colorado sunshine."
Written by: Laura Oswald
Holistic Health Practitioner & Certified Holistic Nutritionist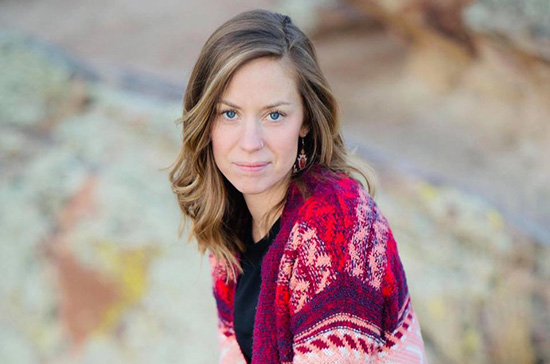 Laura is part of the Fort Collins community, a mama of two, and an avid advocate for holistic well-being! We are proud to have her as part of our FoCo Organics family.
"I envision a world where all people live in deep connection and harmony with themselves, their communities, and the Earth as they honor the rhythms, rituals, and rites of passage that guide them on their own journey through life." – Laura Oswald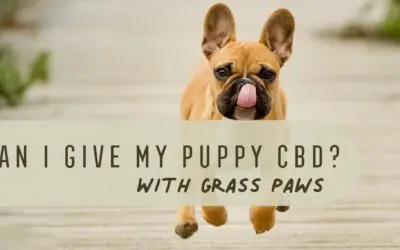 Home / Hemp + Heart Journal / Hello Monday Blog / »We all want to keep our furry friends happy and...