5 Ways to Give Your Furry Companion Some Extra Love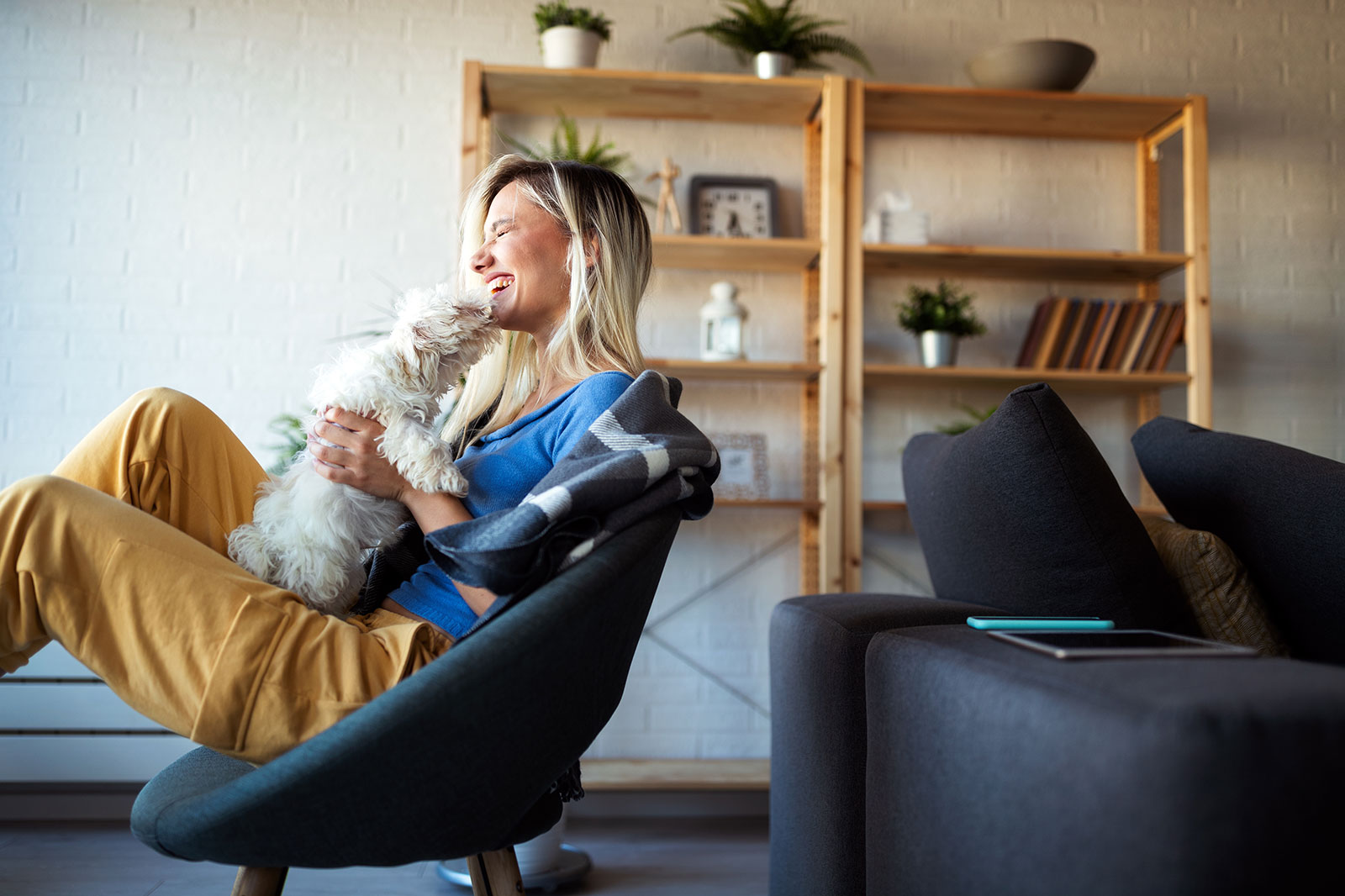 When you get home after a long day of work, grocery shopping, or even a mini vacation, your pet might bounce off the walls due to extreme excitement. Whether you have a dog or a cat, our furry companions surely know how to make us feel loved and missed every time we walk through that front door.
Some pets out there suffer from separation anxiety, and feel bored out of their minds just like humans do in our absence. It's important that you pay close attention to your animal's behavior and give them some extra love when they need it. Here are 5 ways to make your pet feel special:
New Toy/Bed
Nothing can beat giving your pet a new toy, especially one of their favorite balls, stuffed animals, or squeakers. When you give your animal a new toy to play with, it provides mental and physical stimulation, which will keep them active and busy throughout the day. Since animals are domesticated and don't spend every waking moment of the day exercising in the wild, it's crucial that owners stimulate the same kind of activity to keep them healthy and occupied. Toys also prevent your pets from chewing on objects such as furniture and shoes.
When you provide your furry friend with a bed of their own, it gives them a sense of purpose and belonging. They don't have to lay on the floor by your feet if they have a bed of their own in a designated area. If you have more than one animal, sometimes they will cuddle together in one bed for a sense of security and safety. Animal beds keep your pet warm, support arthritic joints, and prevent calluses.
Some Tasty Treats
Pulling out a bag of treats is sometimes enough for your animals to come flying around the corner while salivating from the mouth. When you give an animal a treat, it sends a signal to their brain that they are behaving and doing something right. Treats are an essential part of positive reinforcement, but it's important to be mindful and look at the ingredients included.
Studies show that rewarding dogs with high-value treats (meats, liver) significantly decreases the time and sessions needed to learn various behaviors compared to dogs given low-value treats (dog kibble). And treats, high-value or low-value, worked better than praise or petting for learning new behavior. There are a multitude of treats out there to make your furry companion feel loved: Biscuits, bars, cookies, chews, and freeze dried treats are just a few examples.
Schedule a Playdate
If you work a day job, or you're occupied most days of the week, it's time to prioritize taking your pet on a playdate. You can go to a new park, a dog park, the beach, or anywhere in nature to give your pet some much-needed time outdoors. Socializing your pet will prevent them from feeling anxious and lonely. Maybe plan a playdate with another animal so your pet can interact with a fellow fur baby.
Luxurious Grooming
Think about all those times you spent the day hiking, working, running, or playing with friends, and came home to take a bath or shower. While animals groom themselves regularly, sometimes the dirt and debris they collect overtime need a more serious wash. If your pet is fearful of public groomers, make a comfortable environment at home for them to scrub-a-dub-dub. Brush your pups fur, clip and file their nails, and bathe them using only pet-friendly products for a complete, luxurious grooming.
CBD from Grass Paws
Every owner wants their pet to live a long, healthy life. We are always looking for ways to put our pets' health at the top of our priority list. If you want to help your furry friend maintain a strong immune system, positive mood, healthy skin and coat, and so much more… Considering giving them organic CBD from Grass Paws.
Our Chill, Puppy 600 mg CBD Tincture is a soothing, phytocannabinoid-rich oil that is fast-acting. It will invite your pet into a space of quick aid and rest, while promoting a calm mentality that inspires a whole-body approach to achieve balanced well-being.
At Grass Paws, we take the extra steps needed to grow and craft your pet's herbal remedies with just as much love as you give them. Some side effects of our high-quality, bacon-flavored CBD oil include excessive tail wags, tongue kisses, and joyous fetching!
It's truly paw-tastic, we can promise you that!
Related Products : Chill, Puppy 600 mg CBD Tincture