5 Ways CBD Can Help With Your Pet's Health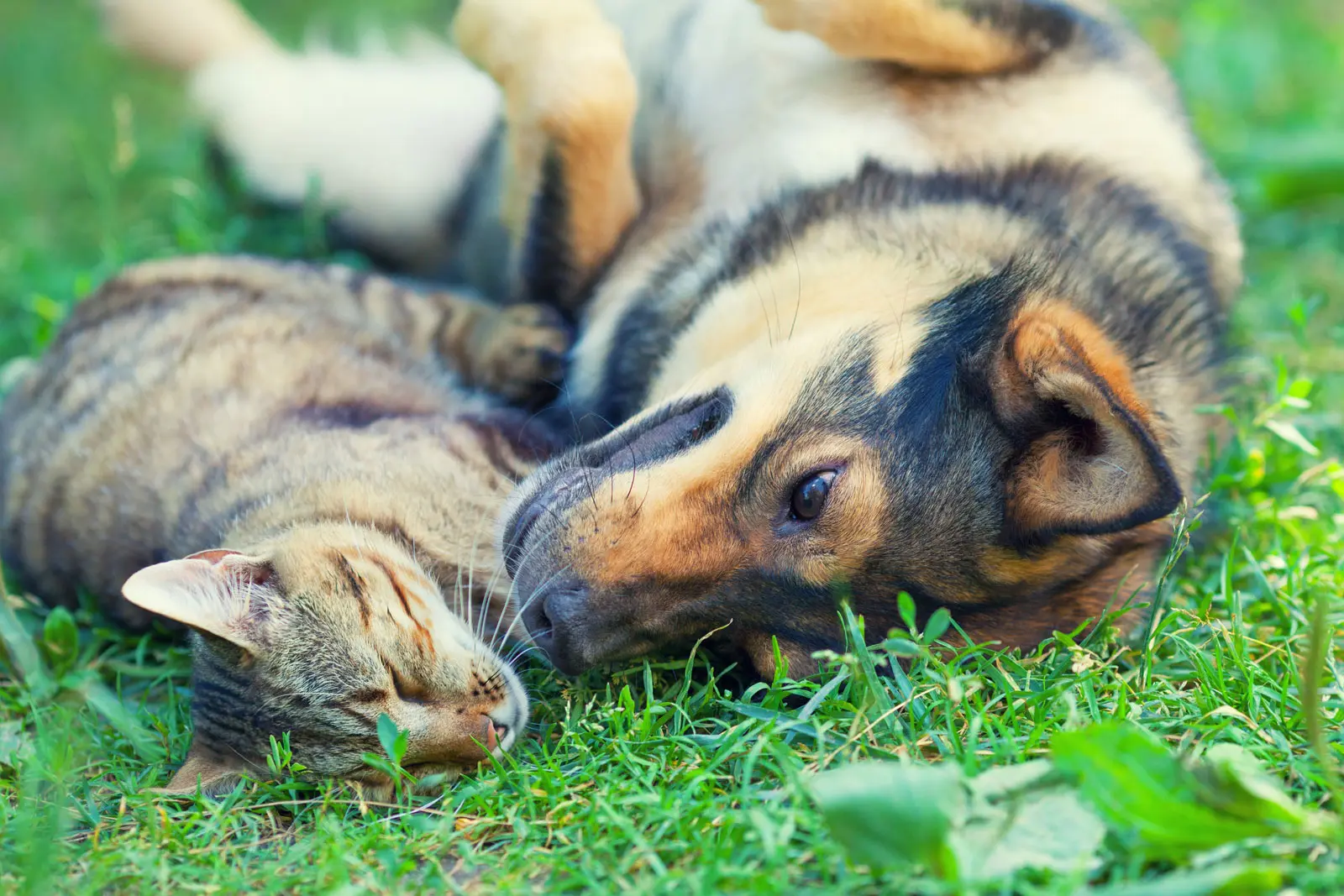 CBD has been a wonderful go to for many families when it comes to helping their pets. Unfortunately in an unregulated industry there is a sea of unreliable CBD that can be confusing for pet owners to sift through.
CBD can help our pets from allergies to cancer, and in this post we will outline 5 Ways CBD Can Help With Your Pet's Health including what to look for when shopping for our little furry loved ones.
What Does CBD Do For Our Pets?
CBD works with the endocannabinoid system (ECS) in a pet-parent's body and in the pet as well. It helps achieve homeostasis using the ECS to regulate sleep, pain, digestive system, the immune system and so much more. CBD can benefit our pets in such a deep way and there is no stopping this fast-growing health phenomenon world wide!
5 Ways CBD Can Help Your Pet
Pain
The most promising research, alongside studies showing promise with seizures and epilepsy, done is for CBD treating pain in our pets. Studies have shown relief for our pets from mild to acute pain related issues. CBD helps change the way one's brain perceives pain by binding to the CB1 and CB2. CBD can also help with pets who suffer from nausea, i.e. car rides or for those pups who are undergoing chemotherapy and/or radiation during cancer treatments.
CBD has also shown promise in slowing down the growth of cancer cells in mice, as well as increasing their survival time. Jessica, founder of Verde Collection and brands FoCo Organics and Grass Paws, experienced this first hand with her beloved Kona. Read Kona's story here.
Seizures and Epilepsy
Seizures can be frightening for both the pet-parent and the pet when something so out of control takes over the body leading to PTSD and heightened anxiety. The common pharma drugs that are prescribed, potassium bromide and phenobarbital, can be incredibly damaging to the pet's organs including the liver, and they don't always work. CSU's study shows that CBD is a great treatment for epilepsy in dogs! 89% of dogs in the study that received CBD had a reduction in seizures! Why? CBD interacts with the nervous system of the pet's body mitigating the abnormal electrical charges linked to seizures.
Joint Issues
It's hard to see our pets look uncomfortable or even wince with every step when there is a high level of inflammation surrounding his or her joints. The use of NSAIDs can cause deterioration in joints and soft tissue, even though many vets would prescribe this, sometimes there are other natural approaches to try first, like CBD! CBD is a powerful anti-inflammatory and does not carry the same side effects or risks that other OTC drugs do, making it an AAAAAAMAZING option. Just like the interaction above, CBD binds to the CB1 and CB2 receptors helping the body reduce inflammation and pain associated with it.
Anxiety
Anxiety, especially for all our pets who learned to live with mom and dad 24/7 during the pandemic, has been a common issue why pet-parents are turning to CBD. Learning to identify anxiety is important including; excessive barking, chewing, scratching, pacing, aggression, not eating, and more.
CBD is currently being studied for anxiety within our pets, and the one promising thing about this is yet again, it does not carry the side-effects that many prescription drugs do with the use over time.
Giving your pet the appropriate dose according to his or her weight is important. Some report their pet's anxiety reducing within the first 5-20 minutes of consumption. CBD helps balance and regulate hormone production in the body like serotonin. In a 2012 study it is shown that regular consumption of CBD (daily dosing) results in less anxiety than a single dose!
Allergies
Welcome Spring, and welcome allergies! Yes with the beautiful budding trees and flowers, and grass comes allergies for people and pets alike! CBD consumption can help our pets relieve dry and itchy skin during this season, you can also rub topically into 'hot spots,' our pets could develop out of irritation on the skin from scratching, chewing and more.
How To Select The Best CBD For Our Pets
Like mentioned before there is a sea of CBD to sift through and not all CBD is created equally so here are a few tips when choosing the right brand for your home.
Look for Full (or Broad) Spectrum – Why? Because these extraction processes keep most of not all the active cannabinoids in the product that offer the relief stated above.
CO2 Extraction – this method using carbon dioxide in a high-pressure chamber creates a more pleasant tasting end product along with high concentration in CBD making this a better option, hands down for pet-parents and pets alike!
Organic Stamped from Farm to Table – This is huge, many companies say they are following organic practices, or only use organically grown products, but unless you've visited and know the farms this is unfortunately a wonderful play into marketing and not always true. Look for the stamp, it's there for a reason!
Look for a Certificate of Analysis – If it doesn't have one, walk away. This is a 3rd party tested document that should be paired with each product and should reflect the batch or item number on the product itself. This provides you peace of mind to know your pet's product is under the Federal Regulation of 0.3% THC, that it is free and clear of all harmful herbicides, pesticides, heavy metals, mycotoxins, and more.
Transparency All The Way! Avoid Proprietary Language – If a company will not tell you where their CBD comes from, how they grow their plants, what practices they use, or even what extraction methods and chalk it up to 'proprietary,' walk away. You have a right before something enters your pet's blood stream to have full transparency around the product.
We hope this Hemp + Heart Journal post has been helpful in steering the ship when it comes to taking care of our pet's health!
---
Try Calm, Kitty 300mg Full Spectrum CBD for our feline paws!
Shop FoCo Organics or Grass Paws CBD Products now & Align with Us and get up to 40% off every order!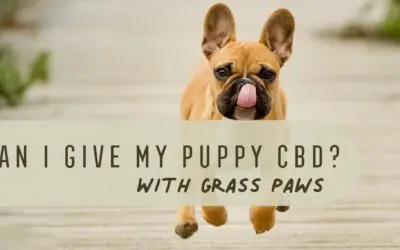 Home / Hemp + Heart Journal / Hello Monday Blog / »We all want to keep our furry friends happy and...