4 Health Benefits of Shinrin-Yoku—Forest Bathing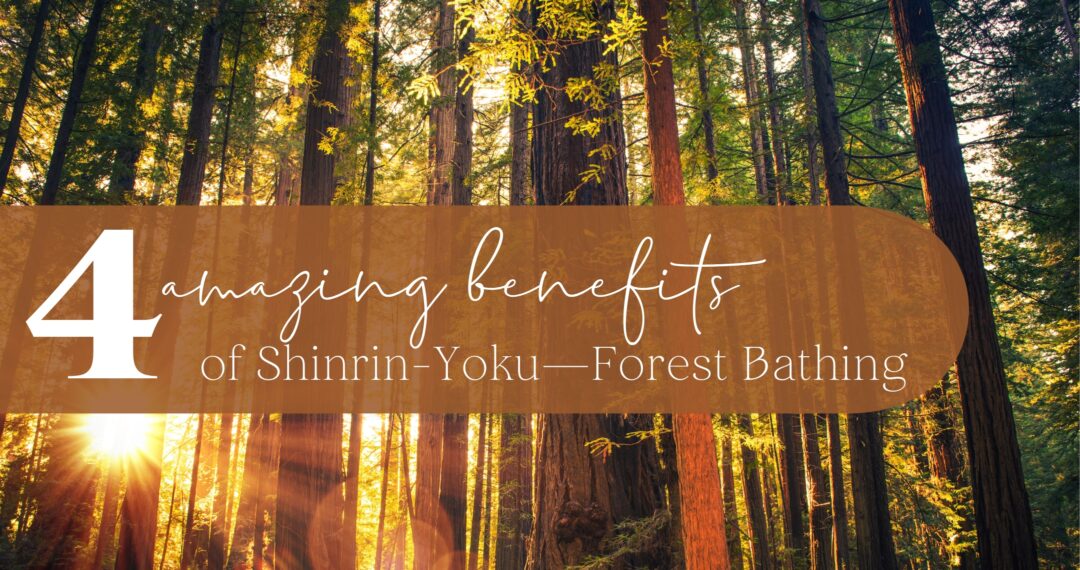 Forest Bathing, otherwise known as Shinrin-Yoku, is a practice that has been around for centuries in Japan, but recently has been gaining popularity around the world. Forest Bathing is a practice of spending time in nature to help reduce stress and improve overall health and wellbeing. It's an experience that involves immersing yourself in the sights, smells, and sounds of a natural environment.
Forest Bathing is believed to have a variety of health benefits, including reducing stress and anxiety, improving mood, boosting the immune system, and increasing energy levels. Forest Bathing is also thought to have a positive effect on cardiovascular health, and to help with concentration and creativity.
When forest bathing, it's important to slow down, relax, and let go of the worries of everyday life. There are no specific activities involved in forest bathing, but it is recommended that you take a slow walk and take in all the elements of the natural environment. It's also a good idea to close your eyes and use your senses to be present in the moment. Pay attention to the smells, sounds, and textures of the environment.
4 Health Benefits of Shinrin-Yoku—Forest Bathing
1. Stress Relief
Forest Bathing Can Reduce Cortisol Levels and Improve Mood Forest bathing has been shown to reduce cortisol levels, the hormone responsible for stress. Research has also demonstrated that spending time in nature can improve mood, reduce anxiety, and increase overall mental well-being. Forest bathing can be an effective way to manage stress and anxiety levels naturally.
2. Improved Cognitive Function
Forest Bathing Can Boost Memory and Concentration Research has shown that forest bathing can improve cognitive function. Studies have revealed that spending time in nature can improve memory and concentration, while also providing a calming effect. Forest bathing can be a great way to clear your mind and boost cognitive performance.
3. Improved Sleep
Forest Bathing Can Help Induce a Restful Sleep Forest bathing can help to induce a restful sleep. Studies have shown that spending time in nature can reduce stress and anxiety levels, while also providing a sense of calmness. Additionally, forest bathing can help to relax the body and clear the mind, making it easier to fall asleep and stay asleep for longer.
4. Improved Immunity
Forest Bathing Can Boost the Immune System Studies have revealed that forest bathing can boost the immune system. Research has shown that it can increase the level of NK cells in the body, which are responsible for fighting off infections. Regular forest bathing can help to boost the immune system and keep you healthy.
No Goals When Forest Bathing!
The goal of forest bathing is not to do anything in particular, but to simply be in the moment and take in all the beauty of the natural world. Forest Bathing is a practice that can be done anywhere where there is nature, and it can be done alone or with a group.
If you're looking for a way to reduce stress and improve your overall well being, consider giving Forest Bathing a try. It's a simple and enjoyable way to connect with nature and take time for yourself. Enjoy!
Blog's highlighted pairing product: Forest Bath Bomb
FOREST our Shinrin-Yoku inspired bath bomb crafted with 100mg of our Full-spectrum Raw Extract. A moment of Grounded Wellness.
Home / Hemp + Heart Journal / Hello Monday Blog / »Discover the Healing Power of Nature: How Women...